Questions & Answers
Disclaimer: We welcome questions of general interest concerning Revenues collecting, exhibiting and judging. Please note that we have to forward your question to all our Bureau members who live in five different continents and are not always available. Therefore, it may take several weeks until we can publish our answer together with your question, name and country on our website. Inappropriate questions shall neither be published nor answered.
Question from Daniel Marcu, Roman ROMANIA.
13 January 2009
Dear Sir,
I've found one stamps sheet, 110 peaces on the sheet, and two postcards with the stamp once cancelled (Zionist Society "Kalman Shulmann" Bacau). One from the postcards have on the back side hand writing 1912 and have not any other cancellation. On the sheet it is a small label with inscription ROMANIA. Can you help me to find more ?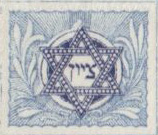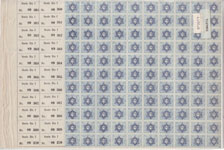 Response from the Revenue Commission.

*The FIP Commission for Revenues cannot assume any responsibility concerning the statements made on this page Questions.
Therefore, we welcome different opinions and shall publish them in order to create a forum for discussion.